I had a special request from a friend for a steampunk paper doll so I created this one using parts from various paper doll scans that I had. I thought she turned out pretty special so I decided instead of listing her that I would offer her to my very special blog readers :) So if your not special make sure you don't download her... lol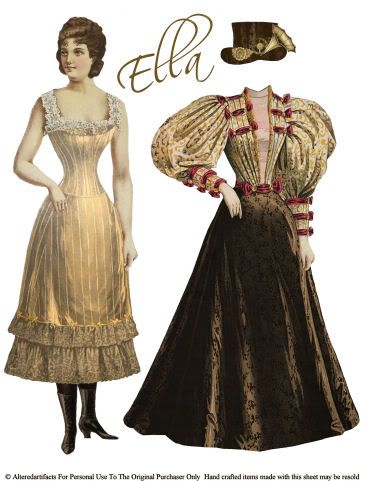 Be sure to click on the thumbs to go to the larger printable version.
Also I don't mind if you save the thumbs of my free printable's to post on your blogs but please leave a link for them to download the printable from my blog :)
Thanks and enjoy!
Inka